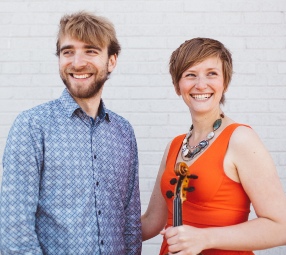 Concert: Sunday 27 June
Katie McNally & Neil Pearlman
7:30pm EDT (12:30am BST, 4:30pm PDT)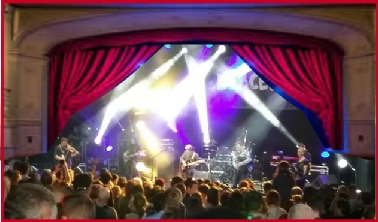 If you can, please donate to the musicians! For over a year, these players have lost gigs and income. It's a delight for them to play and for us to listen – please help!
"Doors" open 15 minutes before showtime
Katie McNally grew up playing Scottish and Cape Breton music in Boston, Massachusetts and currently tours with her own projects, Fàrsan and the Katie McNally Trio. A member of the cross-genre fiddle supergroup, Childsplay, Katie has also toured with Karan Casey, John Whelan, and Galician bagpiper Carlos Núñez.
Neil Pearlman is internationally known as an innovative pianist working on many projects, including several bands with Katie – the Katie McNally Trio, duo gigs, and the quartet Fàrsan. He's also been working solo, and with Shetland fiddler Kevin Henderson. His podcast TradCafe has presented more than 60 interviews with great trad musicians as well as brief duos that they play with Neil.
Websites: Katie Neil Fàrsan TradCafe