Jennifer Wrigley of Orkney is internationally recognised as one of the leading fiddle players and composers to come out of Scotland in recent years. Her style reflects musicianship passed down from her heroes including traditional players from her Scandinavian-influenced homeland. Her understanding of traditional fiddle style combines with the highest technical standard, "coquettish twists" and "full-blooded expression" (Glasgow Herald).
Laurence Wilson, also from Orkney, was inspired by the fiddling of his father and his grandfather, who led Orkney's West Mainland Strathspey and Reel Society in the 1960s. That creative period in Orkney's traditional music history included many older players that influenced Laurence's distinctive, sympathetic, and energetic piano style.
Concert: Sunday 6 June
Jennifer Wrigley & Laurence Wilson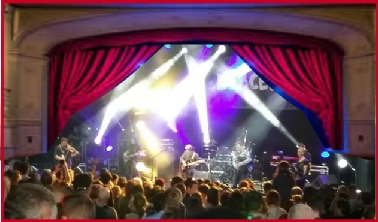 If you can, please donate to the musicians! For over a year, these players have lost gigs and income. Sharing music is a delight for them and for us – let's give them a hand!
Note: Enter donation in £
($10 = approx £7)