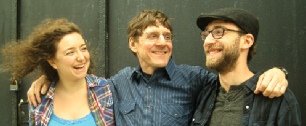 HST (Highland Soles Trio) has toured the US and Scotland performing new and old tunes in the Scottish and Cape Breton traditions. Pre-orders are now available for their upcoming book of original tunes!
Ed Pearlman draws on 40 years of playing for concerts, dances, classes & ceilidhs, and making 4 albums, as well as teaching, promoting and writing about Scottish music. He ran the Boston Scottish Fiddle Club and its associated events 1981-1999, as well as other camps and groups, served as music columnist for Scottish Life magazine for 24 years, founded and runs fiddle-online.com, and coleads summer music & walking tours in Scotland.
Concert: Friday 11 June
Neil, Ed & Lillie Pearlman
7:30pm EDT (12:30am BST, 4:30pm PDT)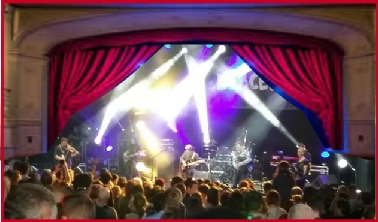 If you can, please donate to the musicians! For over a year, these players have lost gigs and income. It's a delight for them to play and for us to listen – please help!

Neil Pearlman is internationally known as an innovative pianist, immersed in the music of Scotland and Cape Breton. His unique style is enhanced in organic and thrilling ways by his deep knowledge of jazz, funk and other styles. He is also a mandolinist and stepdancer. Neil has performed solo, and has toured and recorded with the well-known Shetland fiddler Kevin Henderson, the Katie McNally Trio, Alba's Edge, Party of Three, and the quartet Fàrsan. His podcast TradCafe comprises over 60 interviews and duos with top contemporary musicians.
Lillie Pearlman is a fiddler and dancer; she also plays piano and electric bass. She grew up surrounded by Scottish and Cape Breton music and dance, and has collaborated in many other traditional styles. She has toured the U.S, Mexico, and Canada with her rhythmic, vibrant fiddling and exciting compositions. In addition to playing with HST, she was creative co-leader (with Neil) and fiddler for Alba's Edge, a cutting edge Scottish-Latin-Funk quartet, and fiddler for innovative contra dance band Party of Three since 2011.
Websites: Ed Pearlman Neil Pearlman Paddledoo Music